Trusted by Data Teams in over 25+ countries
🌏
Do these Pain-Points Feel Familiar?
Snowflake Scales. But so do Costs.
Black Box Snowflake costing?
Struggling to make sense of your Snowflake credits?
Poor Warehouse Utilization?
Unsure if your Warehouse Architecture is the most optimal?
Inefficient Queries?
Don't know how to spot & improve inefficient queries?
Are Snowflake dashboards in Looker or Tableau enough to deliver cost savings?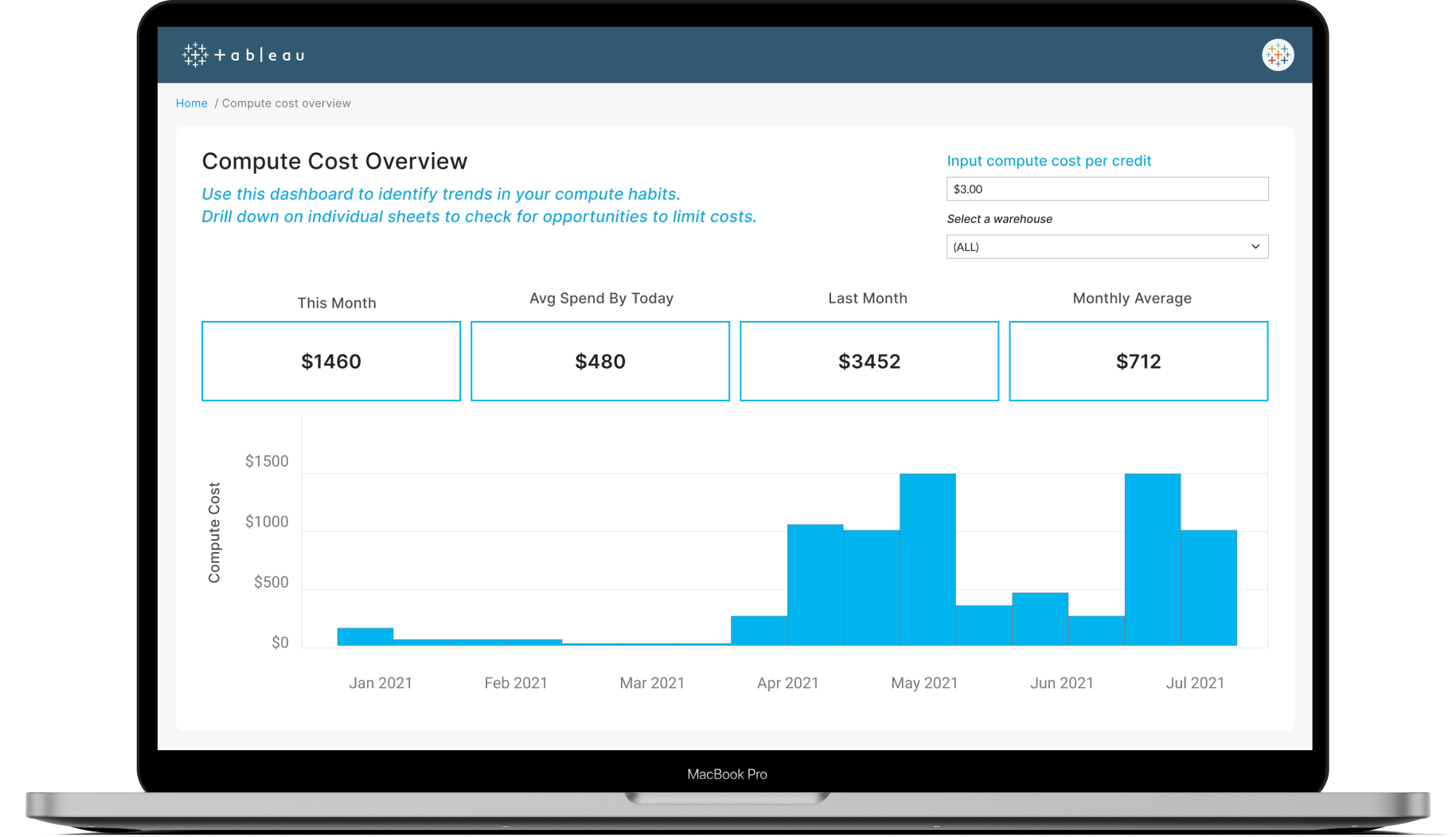 No Workload Optimization
No Query Improvements
No Governance
No Real-time Alerts
No REAL COST SAVINGS!
Increase your Snowflake ROI with Chaos Genius!
With Chaos Genius you can now get REAL Cost Savings from 10-30%
Cost Attribution by Queries, dbt models
Insights on Query Performance Improvements
Insights on Workload Optimizations
Governance Tool for large number of Warehouses
Simple Pricing
Snowflake scales. But so do Costs.
Upto $3000 in monthly tracked costs
1 SF Account
Compute Insights for Warehouse, Pipe, Auto-Cluster, Search Optimization
Storage Insights
Query Insights incl. inefficient queries & failed queries
Warehouse Inventory Governance
Upto $25000 in monthly tracked costs
Everything in Free tier plus
Multi Account Support
Query Optimization Recommendations
Observability incl. Anomaly Detection

(Coming Soon)

Alerting via Slack & Email reports

(Coming Soon)
>$25000 in monthly tracked costs
Everything in Pro tier plus
Query Cost Attribution
Multi-Cloud Support
On-Prem/VPC Deployment
Dedicated Support
Who's talking about us 🗞️
Turbo Charge your Snowflake ROI
It takes less than 5 minutes.