14 Most Essential Ecommerce KPIs and Metrics To Track in 2022
When you first launch your ecommerce business, most of your time and resources go into setting up the site and facilitating orders. Once you get comfortable, you would want to focus on optimizing and improving your eCommerce store. This is where eCommerce KPIs come into play.
Aptly said that Key Performance Indicators are the milestones on the journey to online retail success. KPIs are used to determine how well a company's goals are being met. From reviewing employee performance to tracking company progress, there are many reasons why KPIs are an important factor in assisting your company's growth.
Why Every Ecommerce Business Should Focus on these 14 Key Metrics

It is 2021, and there are truckloads of data for marketers to get to grips with. Shopify or Amazon Analytics can fetch you the data you need. However, this data needs to be supervised (observation and anomaly detection) to derive meaningful conclusions. Without the required slicing and dicing of data, you will be unable to translate the data into targets that quantify success.
When an ecommerce business targets the right KPIs, it enables better decision-making regarding Revenue, marketing, conversions, and customer satisfaction. Owing to the outcomes mentioned, we have classified the 14 KPIs into four categories, namely
Ecommerce Sales
User Experience
Customer Support and Satisfaction
Marketing
If you have a digital storefront, you would understand the boatload of benefits that KPIs underline. All these 14 eCommerce KPIs working together provide you with much more robust information and decision-making for your business.
Essential Ecommerce KPIs to Understand Your Business
Ecommerce Sales
Sales are the most important indicators of health for a business. So we have the most KPIs to look upon here. As tempting as it may be to track and report on everything you can think of, right from the get-go, trying to do too much can overload your team. It will ultimately create more problems than it solves; moreover, if you start tracking a bunch of dead-end data, that could result in a whole lot of wasted time and effort. The mentioned KPIs will help identify common bottlenecks in your sales process, enabling you and your team to focus on growth.
Conversion rate
The rate of conversion is close-knitted to all other revenue-driving eCommerce metrics. It gives the number of customers that complete a sale after paying a visit to your site.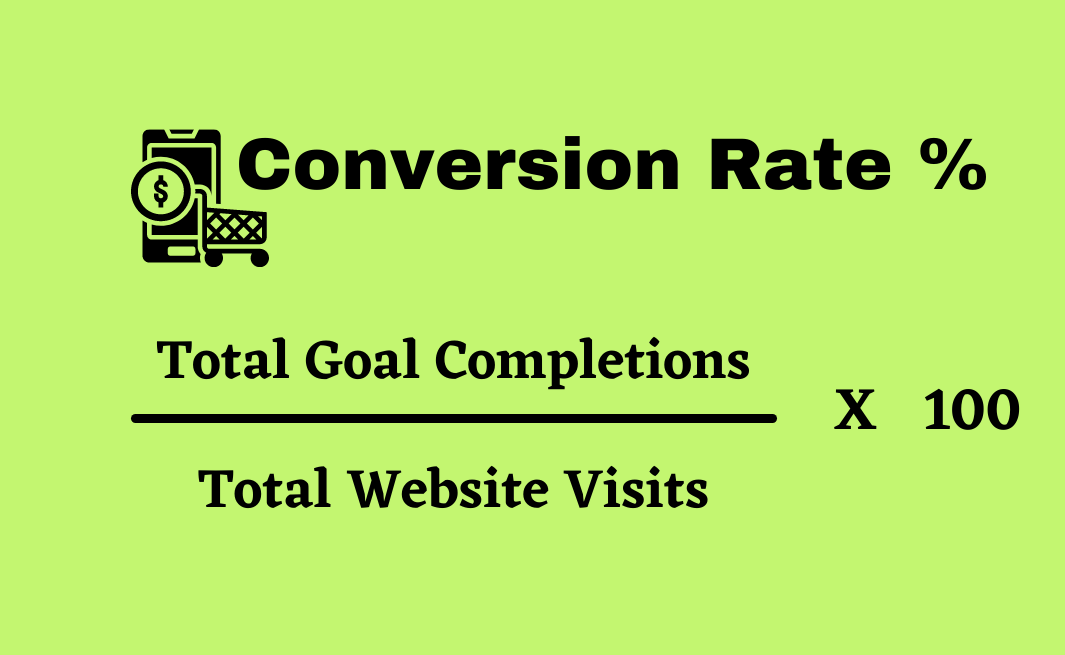 Businesses can compare the conversion rates with page views, average order values, and traffic sources to draw meaningful insights. Information to track conversion rate by channel, device, or operating system is available in Google Analytics.
The average ecommerce website conversion rate is less than 3%, and on mobile, it is less than 2%.
(reference: invesp)
Factors like website structure, speed, and third-party trust factors- logos, customer reviews, etc. affect your conversion rate. Improving your site's conversion rate with your existing ad spend would grow sales and reduce customer acquisition costs.
We can not stress the conversion rate enough because it is low-hanging fruit. Your site should continually be improving. Find the best ecommerce site in your industry and look for what they do differently.
The average eCommerce website conversion rate in the US stands at 2.63% compared to the global website conversion rate of 4.31%.
(source: invespcro)
Anything in the range of 1-4 % can be a reasonable conversion rate for a new business site.
Cost Per Acquisition
Cost per acquisition represents your total spend divided by the number of new customers. It is how much you are spending to make a prospect a customer.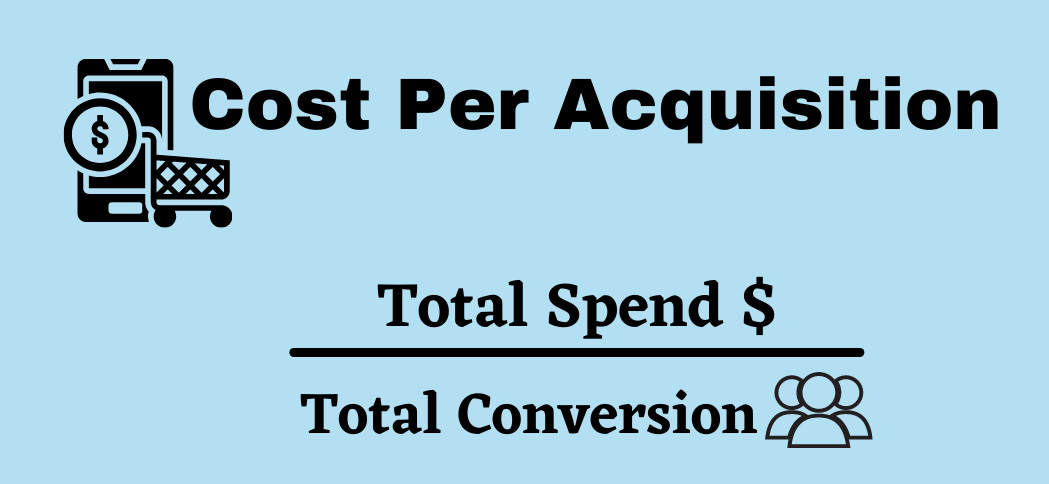 Say you run a Google ads campaign, and you have ten clicks on an ad to get one customer. Then, the total spend of all the ten ads gives you your CPA.
The metric holds value because it highlights what inputs it takes to acquire a paying customer. When CPA is compared with data from average order value, traffic volumes, customer lifetime values, and more, you can draw more insights. With CPA, you can look at every other KPI with an honest vision and establish if you are on the right track.
Gross Margin
Total Revenue minus the gross cost of producing an item gives Gross Margin. It accounts for the profit you earn on top of the cost of goods sold.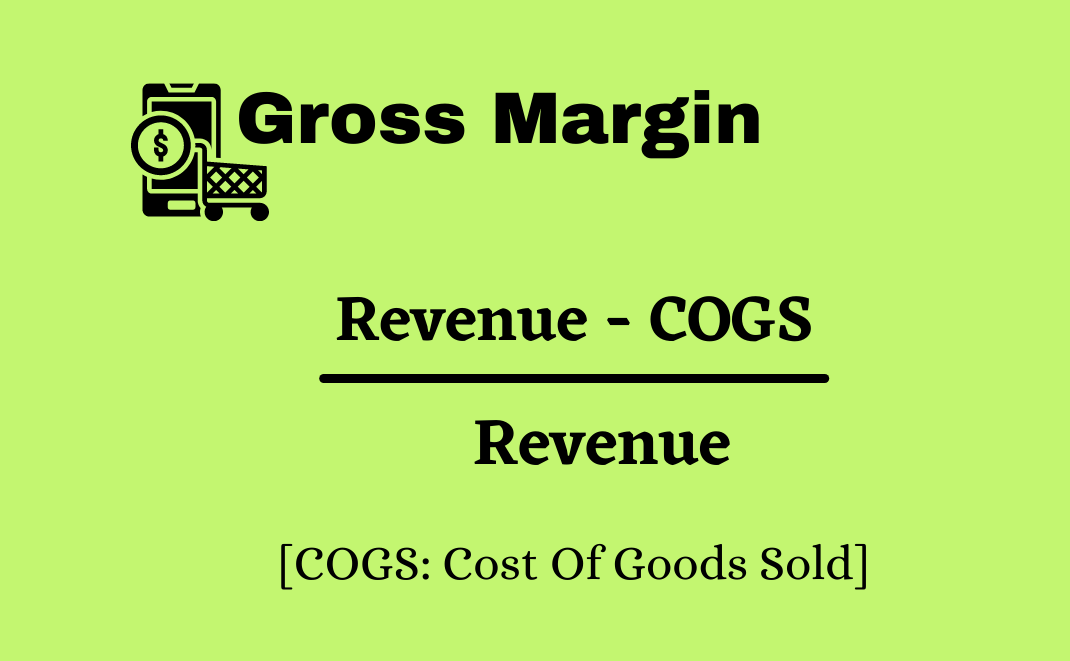 The Gross Margin of most companies is 30-35 %.
(reference: investopedia)
Keeping tabs on Gross Margin is crucial because it ensures that your business is growing and scaling correctly. It is a core metric that drives sustainable growth when compared with other sales benchmarks.
Cart Abandonment Rate
Cart Abandonment Rate is considered one of the biggest challenges to any ecommerce business. Experts even claim it to be a plague for ecommerce. There are many sources of data points available that highlight the magnitude of this problem.
The Cart Abandonment Rate is close to 70%, as per Statista.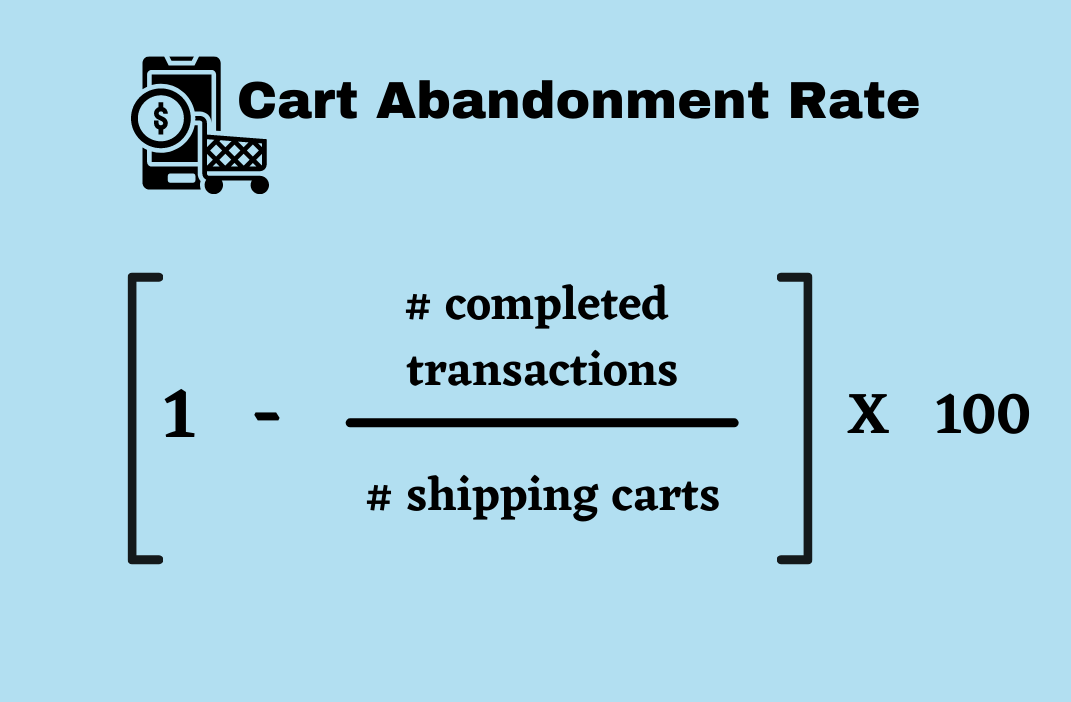 Cart Abandonment Rate is essentially the number of people who do not complete a purchase once they have added items to the shopping cart. The metric encourages the brands to look for a percentage of people who had the intent to make a purchase but did not complete it.
The data from these metrics will help develop strategies for reducing the abandonment rate. Monitoring of each friction point can help ease the checkout process.
Customer Lifetime Value
"No metric captured the overall health of an ecommerce business, quite like the Customer Lifetime Value," as quoted in a Shopify Podcast.
CLTV gives the measure of how much profit your customers will generate during their relationship with your company. It shows how healthy your customer base is and how likely your business will grow in the future.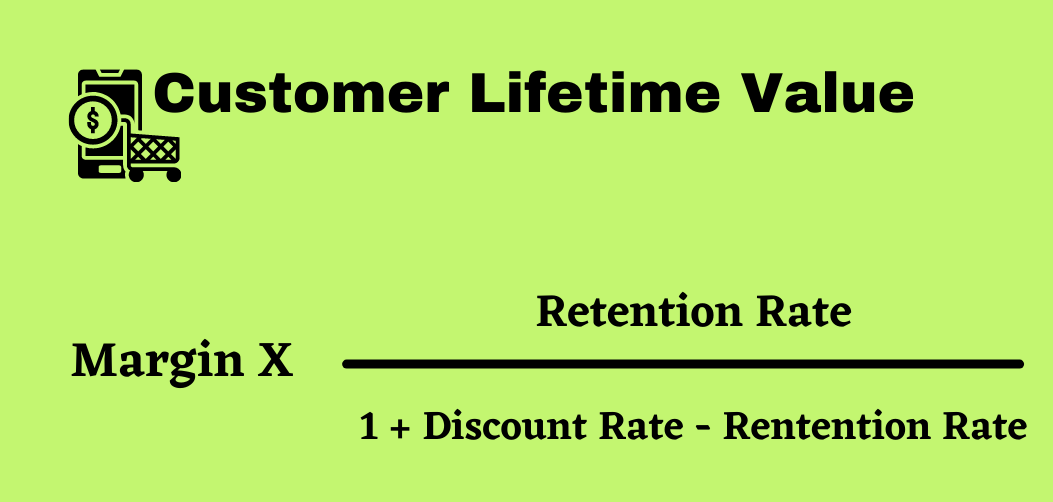 All conversion rates, average order value, and return customer rate are reflected altogether in CLTV. It is a crucial metric that drives sales, marketing, product development, and customer support decisions. Knowing the health of your relationship indicates what you can expect in terms of Revenue and cost.
Customer Lifetime Value helps drive insight of ROI on marketing and customer acquisition campaigns compared with Customer Acquisition Cost, Conversion Rates, traffic, and much more.
User experience
The metrics under this category are used to measure, compare and track the equality of the user experience over time. They are also used to calculate the effectiveness of your attempts, outcomes, and success to improve the user experience. User Experience metrics primarily focus on the user engagement, performance, and speed of service, perfecting service across all device types and platforms, and site traffic.
Device Type
We know that a visitor can use a whole array of different devices to interact with a brand as part of their multi-screen journey. We also know that the device's physical size affects the user expectations of the experience on that device.
Statistics reveal that, on average, there are 55% more page views per session on tablets versus smartphones. Also, the former sessions are 75% more longer than the latter.
(Source: Techcrunch)
Keeping track of device type helps better design the user journey and facilitate a smooth experience for visitors. It will draw insights into customer purchase trends and depict what works efficiently.
Bounce Rate
Bounce Rates account for the user who abruptly leaves your site after visiting one page. UX issues like appearance, page load times, and navigation delay result in user bouncing. The key is to let your users know that they are in the right place.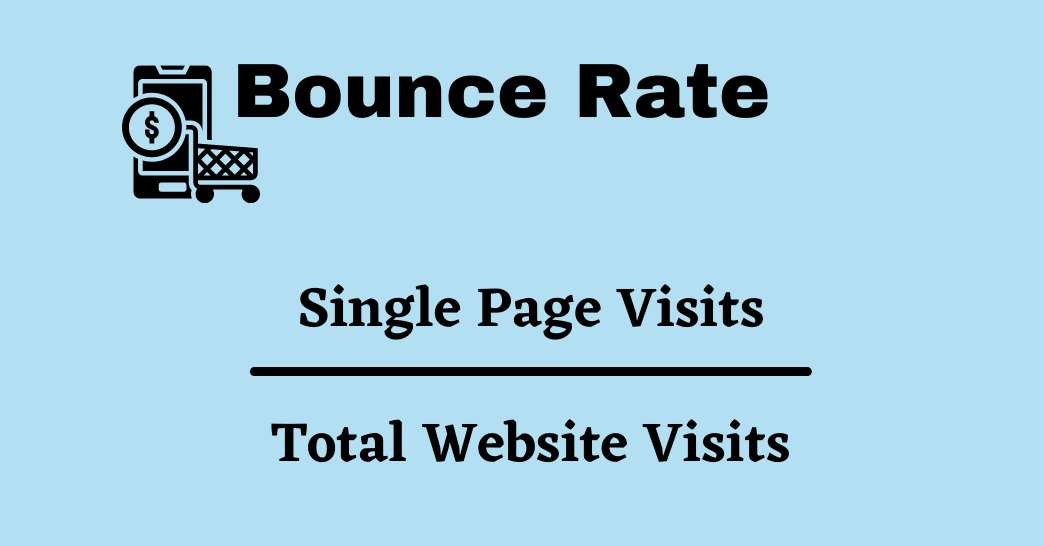 Lower Bounce Rates get you a bigger pool of users that can convert, ultimately more sales and Revenue. Secondly, lower bounce rates result in a higher ranking in Google.
The data from Bounce Rates assist in making strategies to improve the user experience. It will ultimately get you more interested customers, create customer loyalty and even lead them to purchase.
Site Speed
Milliseconds could mean millions in missed sales in today's businesses.
Not only does a slow site irritate customers, but it also repels them. Slow sites have a link to higher bounce rates and lower conversions.
Utilize Google Analytics to derive meaningful data from your site and the experience it provides to the users. You have to focus on these metrics because the performance, efficiency, and speed of your ecommerce platform are the core of user experience.
As an ecommerce site, any issue with page speeds when checking out or shopping cart has to be attended to immediately. Understand how each page and step performs through insights derived from datasets and subsequently cut down on your site speed.
Customer Support & Satisfaction
Customer service says more about a business than what its brand personality does. Customer service, when catered well, can turn your simple website onlookers into loyal customers that spread positive word of mouth about your business.
The importance of Customer Support and satisfaction to an ecommerce business is sky-high.
It is said that when customers are unhappy, they are 91% less likely to do business with the brand again. (source: LinkedIn)
The sour taste of customer service can linger in a customer's mouth for a long time after the purchase has been made.
The metrics revolving around Customer Support and satisfaction consider the support methods that customers want, best practices for when and how to connect with them, and capturing valuable feedback from your customer base.
Reviews & Ratings
Indeed bad feedback can sometimes feel like a punch in the gut. However, taking action from it rather than ignoring it can do wonders for your business. Suppose you are not taking the reviews and ratings into consideration and making changes. In that case, you will be stuck in a cycle of poor service and creating bad experiences for your future customers. Furthermore, it is known that customers trust their fellow companies while making the buying decision. The KPI that you need to focus on is the Total number of Reviews and Star Ratings. It can be calculated as an average of all the reviews left by users online.
The average customer can spend 31% more on a retailer with excellent reviews.
(source: bigcommerce)
Keeping tabs on reviews and ratings presents a clear picture as to how your audience perceives your brand. Moreover, it gives you a chance to communicate with your customers directly. Not to mention, the process eases out the marketing strategy centered around your best-reviewed product.
Customer service emails and calls
When customers reach out to you for assistance, it is your responsibility to guide them till they are satisfied. A customer seeking help from you is a great way to address the issues of your visitors directly.
You can track the total number of communications initiated to follow up on the generated tickets. It will account for the total calls made and emails sent to customers.
Collecting data on the customer service communications initiates the improvisations. Analyze the data from the complaints and work upon them for a wholesome user experience.
Average ticket resolution time
In the fast-paced world of online shopping, convenience and efficiency are what customers look for. How long you take to respond to consumers can affect their shopping experience. Note that the longer it takes to solve a problem, the less likely your customers will become repeat customers.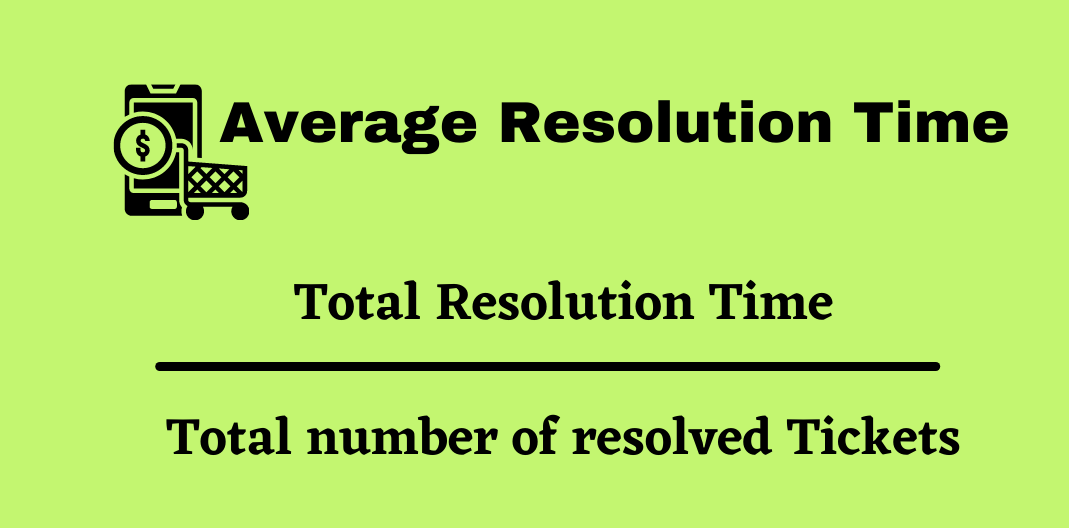 Ticket Resolution Time or Service-level Agreement Time is to be paid attention to from the moment the ticket is created till it is resolved.
Monitoring ticket resolution time ensures that you prioritize your customer concerns.
Net Promoter Score
Net Promoter Score is one of the most popular customer loyalty metrics. Companies use NPS to evaluate the overall customer relationship and end-to-end experience. NPS is popular in executives circles because it is simple and can communicate the concept of increasing advocacy. It is also among the most commonly used metrics overall.
For the fact, NPS is used by 83% of customer experience programs.
(source: CustomerThink)
The NPS is measured by asking how likely are your customers to recommend you to their friends or colleagues? The respondents rank the likelihood on a scale of 0 (highly unlikely) to 10 (extremely likely). On the rating system, 9 or 10 on the NPS survey are considered promoters. Ones who select 7 or 8 are passives, and people assigning six or below are detractors, as depicted in the image below. Furthermore, NPS is calculated by subtracting the percentage of Detractors from the percentage of Promoters.
NPS is a relationship metric that gives a measure of long-term customer satisfaction and loyalty. It is hence the big picture metric.
Marketing
You can not be a good marketer if you are not aware of your numbers. The marketing metrics focus on factors like website traffic, brand exposure, and methods of customer engagement.
Traffic source
You must be aware of where the traffic to your site comes from. Identifying the channels that help your shoppers find you digitally will take your marketing to the next step. Knowing your traffic source will help improve and streamline your marketing and advertising efforts. Monitor from what basis your site gets its visitors. It could be paid, organic searches, referrals, etc.
It will assist you in measuring your site's health and growth potential by providing you with the most credible source of customers.
You can measure traffic Source in two ways;
Increasing traffic from one source
Performing in terms of conversion rate
Make a strategic approach toward minimizing the resources on the lowest traffic-generating channels and double down on the highly effective ones. When you know what channel works out the best for your site and fuels most of its traffic, you can capitalize on the best ones to generate the most Revenue.
Traffic volume
The measure of activity on your eCommerce site accounts for the volume of visitors. You can measure the traffic on your site in terms of the number of new visitors you managed to achieve in a specific time frame. It will give you a clear picture of word of mouth by your customers for your business.
Monitor the user and their sessions to drive insights from the data gathered from traffic spikes and averages. The data can be used to trace conversions, abandonment, and ROI compared with the sales metrics. Furthermore, metrics like page views per visit, time on site, bounce rates, and comparing and contrasting new versus returning customers will give you more inputs about your traffic volume.
Social Media Engagement Rate
Social Media works like a charm on your ecommerce business. Rather than going through your website channels, many people have started going directly to social media. Social Media fuels your marketing strategy by measuring engagement in terms of reactions, shares, comments, and subscriptions. It serves as a great platform to initiate direct unfiltered communications with your customers.
Engagement measures the number of interactions received on your content on social media. It accounts for the number of clicks, likes, shares, comments, hashtags, mentions, and profile visits. Engagement is crucial to track as it will generate leads for you as long as your audience is engaging with your social content. Here is how the social media engagement rate is measured.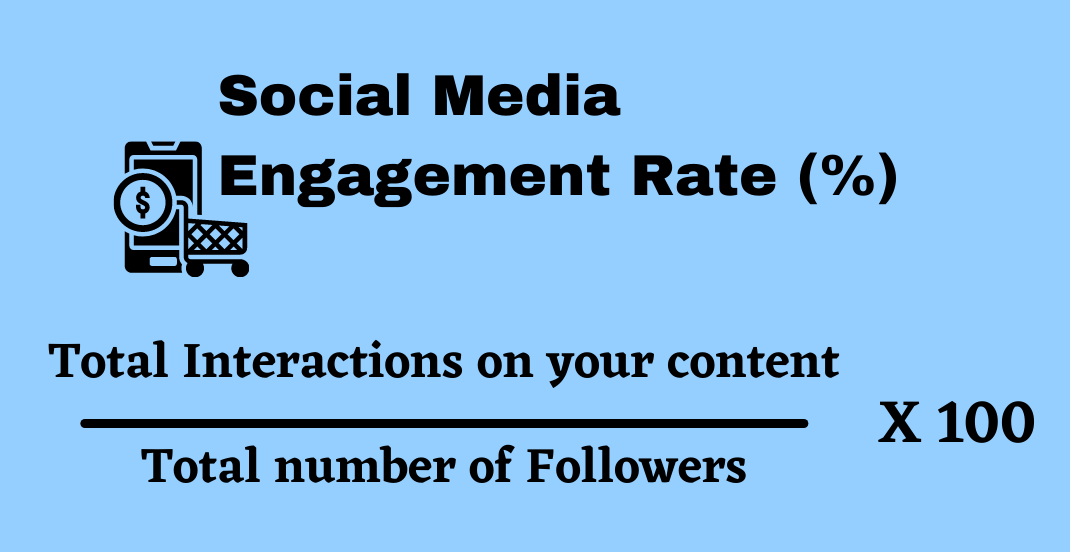 However, the method to calculate engagement rate varies for different platforms.
Conclusion
Monitoring the metrics will help develop better growth strategies and ultimately drive traction with your brand. Being familiar with the ecommerce metrics mentioned above will help you identify your progress and highlight areas that require fine-tuning of strategies to improve overall performance. It is high time you make the most of the data available on your dashboards and derive meaningful conclusions. With Chaos Genius, you can monitor all your ecommerce KPIs and metrics and perform automated anomaly detection and root cause analysis. Checkout and access our Github Repository here.
Good luck observing!